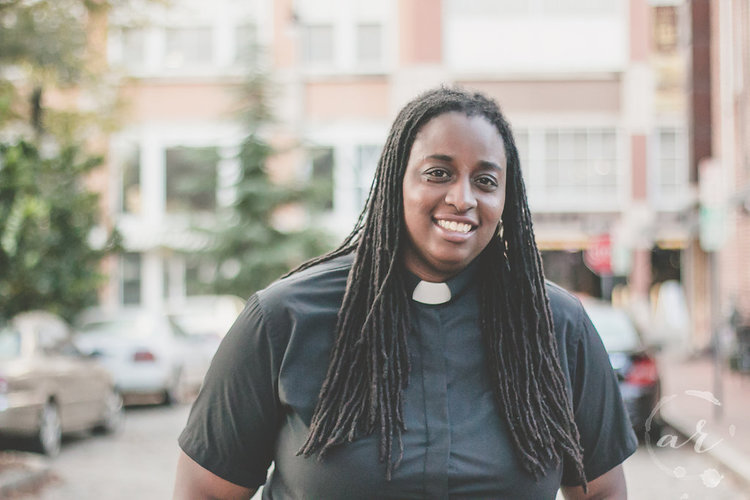 ---
Updates on Pastor Whitney
Pastor Whitney and her family are thankful for your prayers as she continues her recovery. Read below for updates from Pastor Larry and the Session, including how the PC(USA), the Personnel Committee, WPC staff, and the congregation are supporting her in her recovery, and what you can do.
Message from Pastor Larry: June 30, 2021
I want to provide an update on Reverend Whitney Fauntleroy as well as what our congregation can expect in leadership of Youth and Young Adult Ministries as we enter the Fall. Whitney and I have discussed this letter, and the information has been shared with the Session as well.
This letter includes updates on Whitney's medical progress and her work status while she is on full-time medical leave from Westminster; the terrific efforts that have been made by you and others to secure her financial situation; and an update on the Session's search for a Stated Supply Associate Pastor for youth and young adult ministries - a search which has entered its final stages, and for which we are hoping to have a candidate join our clergy staff soon.
The response of our congregation – both in time, financial support, and compassion – and Whitney's courage – have been among the most beautiful experiences I have witnessed in the ministry. Even in the midst of this tragedy of equal magnitude, you as a congregation, and Whitney as a colleague, have brought a ray of light, and I thank you both for that.
---
Westminster has supported Whitney with a two-year commitment of paid medical leave and you have faithfully supported Whitney with your much-needed prayers, outreach, and love. However, not all costs associated with her care are covered by her health insurance. Whitney will face a significant financial gap to cover the cost of medical assistance, transportation, and other supportive care needs.
Session approved a fundraising effort (Team Whitney) with a goal of raising $300,000 to help bridge the financial gap. The funds will be placed in a special needs trust, and from there will be used to help cover the costs of Whitney's care. The $300,000 amount is intended to support many of her needs over 2021 and 2022, and potentially beyond. We ask that you give as you are able and as you feel called to give. Whitney's gifts of authenticity, courage, humor, and compassion shine so brightly in our lives. Let us come together as "Team Whitney" to show Whitney our love and support!
How to Give
You may make your donation by check, or if you prefer to donate online, you may use your financial institution's online bill pay. Please note that your donation is not tax-deductible and is subject to federal Gift Tax exemption limits of $15,000 per individual or $30,000 per couple per year.
Payable to:
Foundation of the Arc of Northern Virginia
or abbr: FDTN of Arc of NoVA
Memo or account line:
"FF SNT fbo Whitney Fauntleroy"
Mailed to:
ATTN: Evelyn Gu
The Arc of Northern Virginia
2755 Hartland Road, Suite 200
Falls Church, VA 22043
Message from Whitney!
---
Messages from Pastor Larry
---
CaringBridge
Whitney's family has been posting updates online through CaringBridge.  Please note that Whitney and her family are not taking donations through CaringBridge; any solicitations for donations that you see there are from CaringBridge to support CaringBridge's maintenance of their website.
Member Response Team
The Member Response Team provides confidential assistance to members in need. Anyone at Westminster can contribute at any time to the MRT funds, which are also funded out of cell phone revenue and the church budget. Such gifts are not designated for any particular individual. If you would like to donate to Westminster's Member Response Team fund, you may do so online or by mail to the church. Please mark any donation for "Member Response Team."