October 24, 2021
Thirtieth Sunday in Ordinary Time 11:00am
INTROIT
Westminster Choir
"Preces"
John Sanders (1933-2003)
O Lord open thou our lips, and our mouth shall show forth thy praise.
O God make speed to save us; O Lord make haste to help us.
Glory be to the Father, and to the Son and to the Holy Ghost.
As it was in the beginning, is now and ever shall be, world without end. Amen.
Praise ye the Lord. The Lord's name be praised.
*HYMN 634
"To God Be the Glory"
TO GOD BE THE GLORY
Words: Fanny Jane Crosby (1820-1915)
Music: William Howard Doane (1832-1915)
1 To God be the glory;
great things he has done!
So loved he the world
that he gave us his Son,
who yielded his life
an atonement for sin,
and opened the life-gate
that all may go in.
Refrain:
Praise the Lord, praise the Lord;
let the earth hear his voice!
Praise the Lord, praise the Lord;
let the people rejoice!
O come to the Father
through Jesus the Son,
and give him the glory:
great things he has done!
2 Great things he has taught us;
great things he has done,
and great our rejoicing
through Jesus the Son;
but purer and higher
and greater will be
our wonder, our transport,
when Jesus we see. (Refrain)
*PRAYER OF CONFESSION
Rev. Patrick Hunnicutt
Merciful God,
We have sinned
In what we have thought and said,
In the wrong we have done
And in the good we have not done.
We have sinned in ignorance:
We have sinned in weakness:
We have sinned through our own deliberate fault.
We are truly sorry.
We repent and turn to you.
Forgive us, for our Saviour Christ's sake,
And renew our lives to the glory of your holy name.
Please continue in silent prayer.
*KYRIE ELEISON
Words: Traditional Liturgical Text
Music: Missa de Sancta Maria Magdalena, Healy Willan (1980-1968)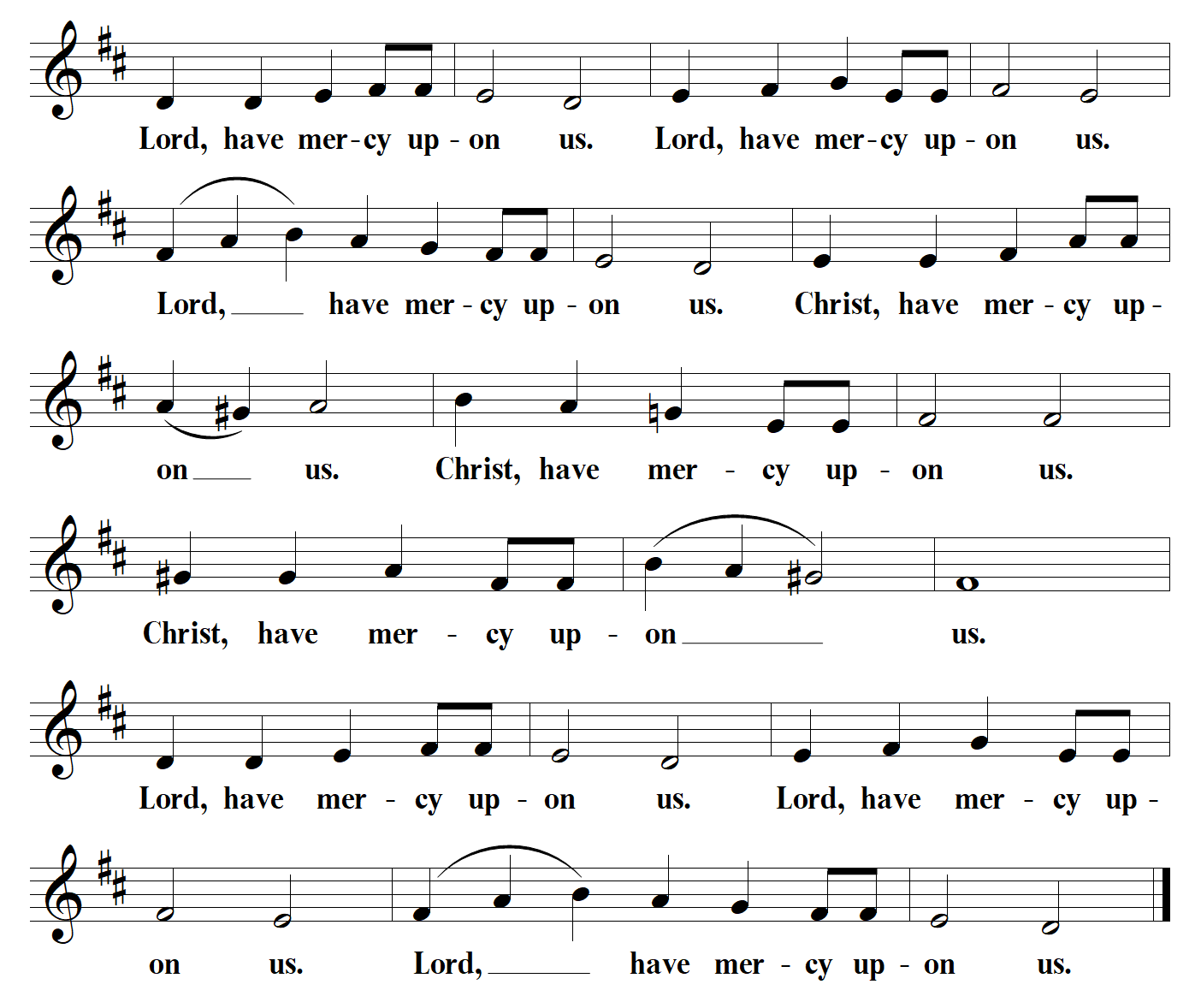 *GLORIA PATRI
The Gloria Patri will be sung twice today. Please listen to the tune the first time and join your voice in singing on the second.
Words: Traditional Liturgical Text | Music: Charles Meineke (1782-1850)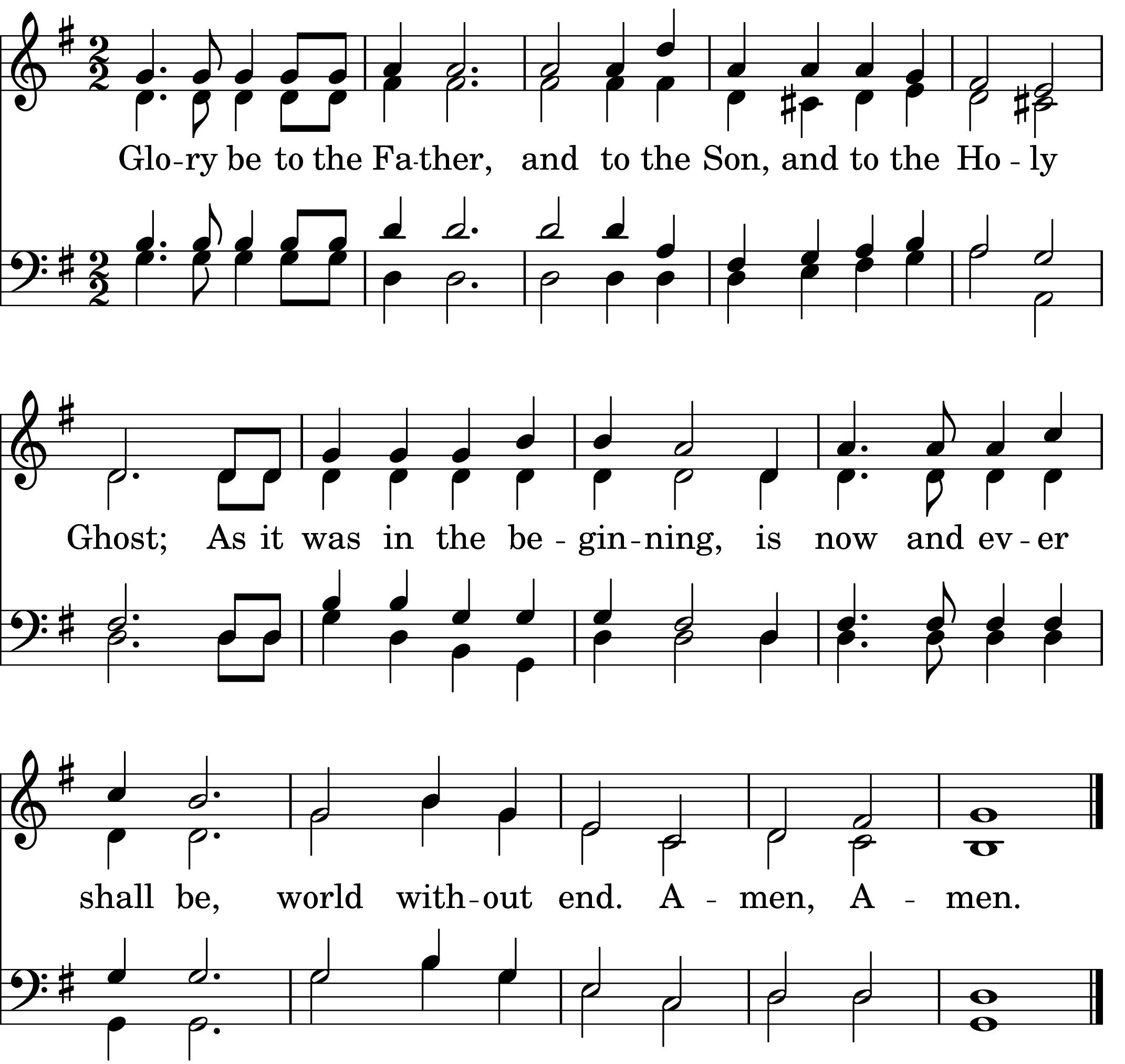 WELCOME AND LIFE OF THE CHURCH
---
ANTHEM
Westminster Choir
"God, You Have Searched Me"
Christopher J. Hoh (b. 1959)
This anthem was commissioned in 2020 by Westminster in honor of the Rev. Dr. Larry Hayward on his 40th anniversary of ordination.
God, you have searched me, and you know
Where I may rest or mean to go;
You know of all that I have planned,
And all my ways are in your hand.
My words from you I cannot hide,
Your pow'r I feel on ev'ry side;
O wondrous knowledge, awesome might,
Unfathomed deep, unmeasured height!
Where would I go from you away,
Out of your presence where could I stay?
Not high in heav'n, your dwelling fair,
Nor down to death; for you are there.
'Though dark enfold me deep and wide,
From you the darkness cannot hide;
In you the night like day is bright,
And dreary shadows flee your light.
If I the wings of morning take,
And far away my dwelling make,
'Tis still your hand will lead me on,
Still from your pow'r my strength be drawn.
When evils cause my feet to stray,
Then guide me back onto your way.
Now probe me, God, and may you find
I worship you in heart and mind.
Your hand will ever shepherd me,
So with my soul all well shall be.
Psalm 139, "Lord, Thou Hast Searched Me," from The New Metrical Version of the Psalms, United Presbyterian Board of Publications, Pittsburgh, 1909. Updated and altered by the composer.
SCRIPTURE
Hebrews 13:20-21
Now may the God of peace, who brought back from the dead our Lord Jesus, the great shepherd of the sheep, by the blood of the eternal covenant, make you complete in everything good so that you may do his will, working among us that which is pleasing in his sight, through Jesus Christ, to whom be the glory forever and ever. Amen.
2 Timothy 1:3-7
I am grateful to God—whom I worship with a clear conscience, as my ancestors did—when I remember you constantly in my prayers night and day. Recalling your tears, I long to see you so that I may be filled with joy. I am reminded of your sincere faith, a faith that lived first in your grandmother Lois and your mother Eunice and now, I am sure, lives in you.
For this reason I remind you to rekindle the gift of God that is within you through the laying on of my hands; for God did not give us a spirit of cowardice, but rather a spirit of power and of love and of self-discipline.
This is the Word of the Lord.
Thanks be to God.
RESPONSE
Words: Herman G. Stuempfle Jr. (1923-2007), alt. Benjamin Hutchens (b. 1976)
Music: William Henry Monk (1823-1889)

SERMON
A Stewardship Benediction
Rev. Dr. Larry Hayward
*AFFIRMATION OF FAITH
Let us affirm what we believe, using portions of "A Brief Statement of Faith," adopted by the Presbyterian Church in 1993.
In life and in death we belong to God.
Through the grace of our Lord Jesus Christ,
the love of God,
and the communion of the Holy Spirit,
we trust in the one triune God, the Holy One of Israel,
whom alone we worship and serve.
We trust in God the Holy Spirit,
everywhere the giver and renewer of life.
The Spirit justifies us by grace through faith,
sets us free to accept ourselves
and to love God and neighbor,
and binds us together with all believers
in the one body of Christ, the church.
The same Spirit who inspired the prophets and apostles
rules our faith and life in Christ through Scripture,
engages us through the Word proclaimed,
claims us in the waters of baptism,
feeds us with the bread of life and the cup of salvation,
and calls women and men to all ministries of the church.
In a broken and fearful world, the Spirit gives us courage
to pray without ceasing,
to witness among all peoples to Christ as Lord and Savior,
to unmask idolatries in church and culture,
to hear the voices of peoples long silenced,
and to work with others for justice, freedom, and peace.
In gratitude to God, empowered by the Spirit,
we strive to serve Christ in our daily tasks
and to live holy and joyful lives,
even as we watch for God's new heaven and new earth,
praying, Come, Lord Jesus!
With believers in every time and place,
we rejoice that nothing in life or in death
can separate us from the love of God
in Christ Jesus our Lord.
Glory be to the Father,
and to the Son, and to the Holy Spirit. Amen.
PASTORAL PRAYER AND THE LORD'S PRAYER
Our Father, who art in heaven; hallowed be Thy name. Thy kingdom come. Thy will be done; on earth as it is in heaven. Give us this day our daily bread. And forgive us our debts; as we forgive our debtors. And lead us not into temptation; but deliver us from evil; for Thine is the kingdom, and the power, and the glory, forever. Amen.
OFFERTORY
Westminster Choir
"Psalm 100"
Rene Clausen (b. 1953)
Make a joyful noise to the Lord,
Serve the Lord with gladness,
Come into His presence with singing, Alleluia.
Know that the Lord is God,
It is He who made us, Alleluia,
Not we ourselves, Alleluia.
We are His people,
The sheep of His pasture, Alleluia,
And we are His, Alleluia.
Enter His gates with thanksgiving,
And His courts with praise,
Give thanks to Him and praise His holy name. Alleluia.
For the Lord is good,
His mercy endures forever,
And His faithfulness endures,
From generation to generation
From age to age.
Make a joyful noise to the Lord,
Serve the Lord with gladness,
Come into His presence with singing, Alleluia,
Amen.
*DOXOLOGY
Words: Thomas Ken (1637-1711) | Music: Genevan Psalter, 1551

*HYMN 757
"Today We All Are Called to Be Disciples"
KINGSFOLD
Words: H. Kenn Carmichael (1908-1996) © 1989 H. Kenn Carmichael
Music: English County Songs, 1893; harm. Ralph Vaughan Williams, 1906
1 Today we all are called to be
disciples of the Lord,
to help to set the captive free,
make plowshare out of sword,
to feed the hungry, quench their thirst,
make love and peace our fast,
to serve the poor and homeless first,
our ease and comfort last.
2 God made the world and at its birth
ordained our human race
to live as stewards of the earth,
responding to God's grace.
But we are vain and sadly proud;
we sow not peace but strife.
Our discord spreads a deadly cloud
that threatens all of life.
3 Pray justice may come rolling down
as in a mighty stream,
with righteousness in field and town
to cleanse us and redeem.
For God is longing to restore
an earth where conflicts cease,
a world that was created for
a harmony of peace.
4 May we in service to our God
act out the living word,
and walk the road the saints have trod
till all have seen and heard.
As stewards of the earth may we
give thanks in one accord
to God who calls us all to be
disciples of the Lord.
*CHARGE AND BENEDICTION
As our worship continues through the music of the organ, please be seated or depart quietly during the postlude.
POSTLUDE
"We Walk by Faith (St. Botolph)"
Christopher J. Hoh (b. 1959)
Worship Notes
---
---
Participating in today's service are Rev. Dr. Larry Hayward, Pastor; Rev. Patrick Hunnicutt, Associate Pastor; Rev. Dr. Jacob Bolton, Associate Pastor; Dr. Ben Hutchens, Director of Music Ministries; Ms. Yeri So, Assistant Director of Music Ministries; Westminster Choir; Westminster Choristers; Westminster Ringers; Livestream team.
Today we welcome Bridges to Independence to share with us a Minute for Mission. Founded (with Westminster's help) as the Arlington-Alexandria Coalition for the Homeless in 1985, Bridges to Independence operates the largest emergency family shelter in Arlington and provides housing, workforce development, financial empowerment, and youth development to those in our community. Learn more about Bridges at bridges2.org.
The Congregation is invited to fellowship in the Blomberg Courtyard after worship, hosted by Ruth Circle. The Courtyard is to the left as you exit the front doors of the sanctuary on Cameron Mills Road.
Today's flowers have been given by Terry & Gale Grindstaff in celebration of their 50th wedding anniversary.
Childcare for infants and preschoolers is provided on the second floor in the preschool wing.
If you need to leave the Sanctuary during worship, the service can be heard in the Narthex, Library, and Library Lobby, or online.
The in-person service is both livestreamed and recorded, and the congregation may be visible. We strive to ensure that our online service is positive and comfortable for all involved; please know that we will not knowingly or intentionally post video or recording that would be embarrassing, objectionable or hurtful to any congregants. If you have any questions, please contact the Digital Ministries Committee at [email protected].
Permission to print the music in this service obtained from One License with license #A-724912.
The green paraments today mark the season of Ordinary Time. Green symbolizes nature, life and the growth of Christian discipleship.
Thank you for joining us today! Whether you are exploring faith for the first time, seeking to reconnect with your faith, or searching for a church home, we welcome to Westminster all who seek to discover the significance and meaning of Jesus Christ in their lives.
If you are a visitor and would like to connect with Westminster, please fill out today's fellowship form to let us know that you're here! To learn more about church life and explore membership, New Member classes are held on first Tuesday evenings by Zoom or in person (alternative dates can be arranged). Feel free to contact any of our pastors directly or our New Member Elders (Jenny Graves, Kay Sidahmed, & Judy Grey) at [email protected]. We look forward to meeting and talking with you!
Volunteers assisting with worship today:
Ushers: Ted Pusey (captain), Kathy Boyce, Linc Cummings, Mark Ahart
Greeter: Mary Bagnal
Flower Delivery: Eric Weiss, Rebecca Jarvis
Next Sunday
---
October 31, 2021
8:30am Worship in the Chapel
11:00am Worship in the Sanctuary & Online
Reformation Sunday
Sermon
The Cross and the Gravity of Sin
Selections from Genesis 3, Psalm 51, and Romans 5
Rev. Dr. Larry Hayward
Lectionary Passages
Ruth 1:1-18
Psalm 146
Hebrews 9:11-14
Mark 12:28-34