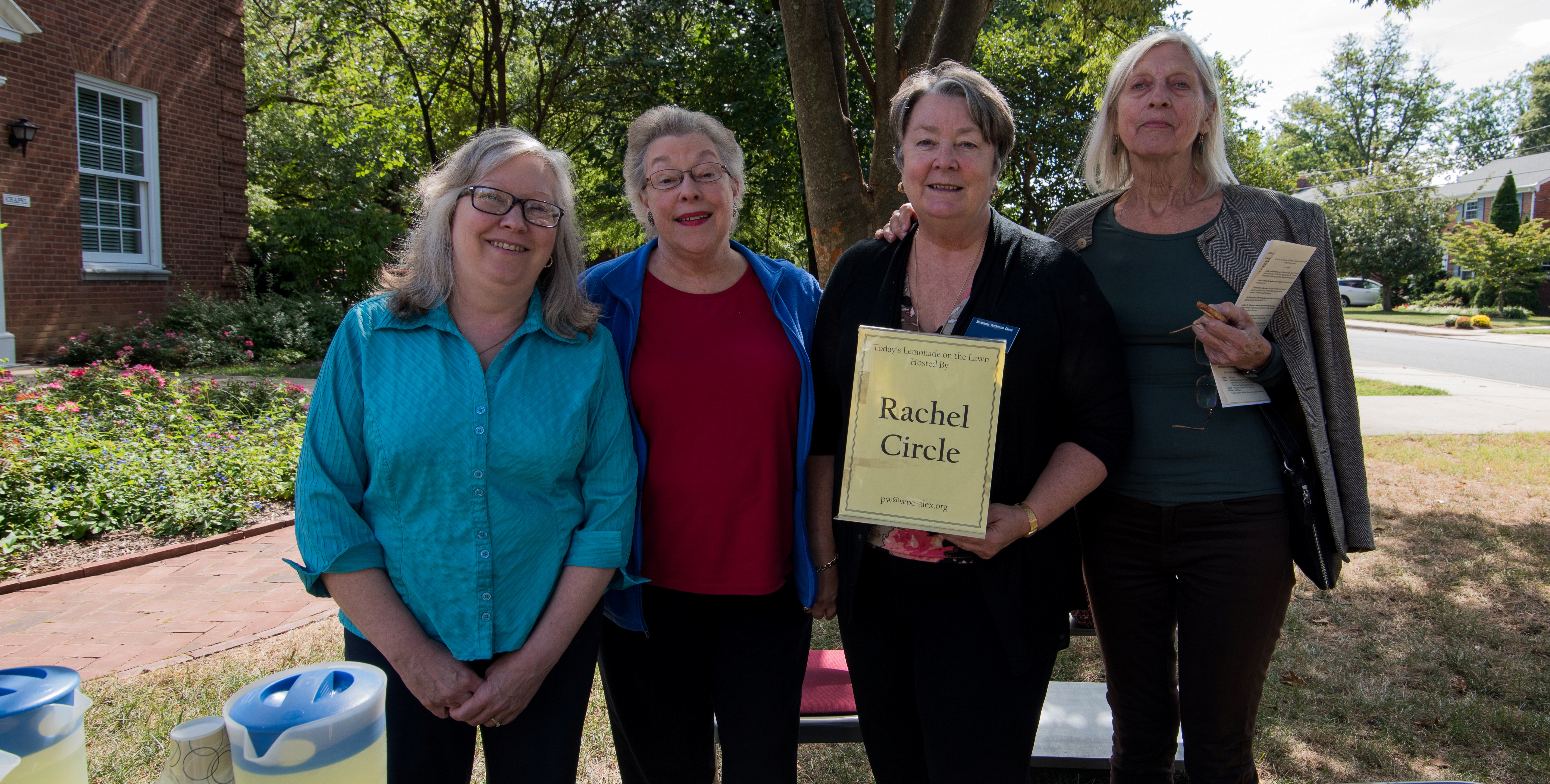 Presbyterian Women (PW) is a denomination-wide organization whose membership is open to all women. PW gives strong support to the mission of the PC(USA) and nurtures women's leadership and friendships.
PW is committed to:
Nurturing faith through prayer and Bible study
Supporting the mission of the church at home and worldwide
Working for justice and peace
Building an inclusive, caring community of women
For more information about Presbyterian Women at Westminster, contact Moderator Janet Harris and Vice Moderator Alison Griffin at [email protected].
2020 "Mini-Treats" for Women: Friendship in the Age of Distancing
Join Melynda Wilcox and Nancy Hall Berens online for a series of "mini-treats" this spring!  Each mini retreat session will be conducted virtually on Zoom and will be connected to the theme of Friendship as we are currently experiencing it. We will revisit and expand some of the material which we explored on the 2019 Women's Retreat but with the twist of how current health and safety considerations related to the coronavirus outbreak affect how we connect with one another.
This is a great chance to get a taste of what we do on women's retreats if you've never been able to attend a retreat before. Each session will be a different but related topic. Each program will last about an hour plus time afterwards for casual chatting and catching up with one another.  Participate in learning, prayer, song, and fellowship with other Westminster women!
Mini-Treat #1: Saturday, April 18 at 10am | Friendship Revisited: Staying connected with friends at a distance
Mini-Treat #2: Saturday, April 25 at 3pm | Mary Magdalene: A Biblical example of love, support, and friendship
Mini-Treat #3: Wednesday, May 6 at 7pm | Balcony and Basement People: Being a virtual balcony for each other!
Zoom-in for one, two, or all three "mini-treats!" Open to Westminster women members and active family and friends of the church. Register below; if you do not get an automatic reply, please try again or contact Nancy Hall Berens. The link to the meeting(s) you have registered for will be sent to you by email prior to the session. There is no charge for these sessions.
Women's Circles
Mary, Elizabeth, Sarah, Rachel, Hannah, Ruth, Lydia. Who are these women and what do they have in common? They are all important women in the Bible and they also happen to represent the names of each of our six Women's Circles. Over 100 women are involved with a circle here at Westminster. We meet monthly for Bible study, fellowship, and mission outreach. Each year, the Bible study program offers us insight into the meaning of scripture as well as opportunities for discussion of what it means in our daily lives. In addition, each circle takes time to share joys and concerns, casual fellowship conversation, and to reach out to those in need through cards, prayers and offerings.
Our 2018-2019 Bible study will be "God's Promise: I Am With You." From Genesis to the Gospels, God promises to be with us no matter where we are or what we are going through. Come explore how God spoke to those in Biblical times and speaks to us even today, assuring us that God will never leave us.
Book Groups
The Book Groups typically meet on the fourth Monday of the month. Come to either the morning group at 11 AM or the evening group at 7:30 PM. Book groups will continue to meet through Zoom! Contact Nancy Hall Berens for details.
Spring 2020 Selections
April 27: Educated by Tara Westover
June 1: The Alice Network by Kate Quinn
Pillow Ministry
This group works once a month to sew stuffed animals for children and heart pillows for surgery patients at Alexandria INOVA Hospital. These items bring joy to children at the hospital and help facilitate the recovery process for cardiac patients. The group meets on the first Wednesday of every month at 9:30 AM in Haverkamp Room.