Please consider becoming a member of our musical family! The exploration and nurturing of our faith through music is an integral part of our spiritual life at Westminster. Our ensembles are led by:
Dr. Benjamin Hutchens, Director of Music Ministries
Yeri So, Assistant Director of Music Ministries
Molly Roden, Associate for Children's Music
Christine Hagan, Accompanist 
If you are interested in joining one of our ensembles, Ben is interested in hearing from you! While previous experience is helpful, Ben firmly believes that everyone can learn to be a capable musician. He is passionate about helping musicians of all levels achieve greater confidence and ability. Contact Ben at [email protected].
Westminster Presents
In addition to our choirs' and ensembles offerings on Sunday mornings, we will have some Friday evening and Sunday evening events to showcase the substantial gifts of our own musicians and provide a space for guest musicians.
Children's Choirs
Children in pre-K through 5th grade learn vocal and choral skills through singing songs that teach faith concepts and the story of God's people. Our young singers bring their music to Sunday worship about once a month, fostering their development as worship leaders.
Rehearsals: Wednesdays, afternoon and evening
Location: 3rd Floor ("Creation Station")
Youth Choirs
Young musicians, singers and instrumentalists Grades 6-12, have several opportunities for growth and service at Westminster. All youth are invited to join the Celtic Cross Ringers. Singers in grades 6-8 are invited to join the Choristers ensembles; singers in Grades 10-12 are invited to join the Westminster Choir.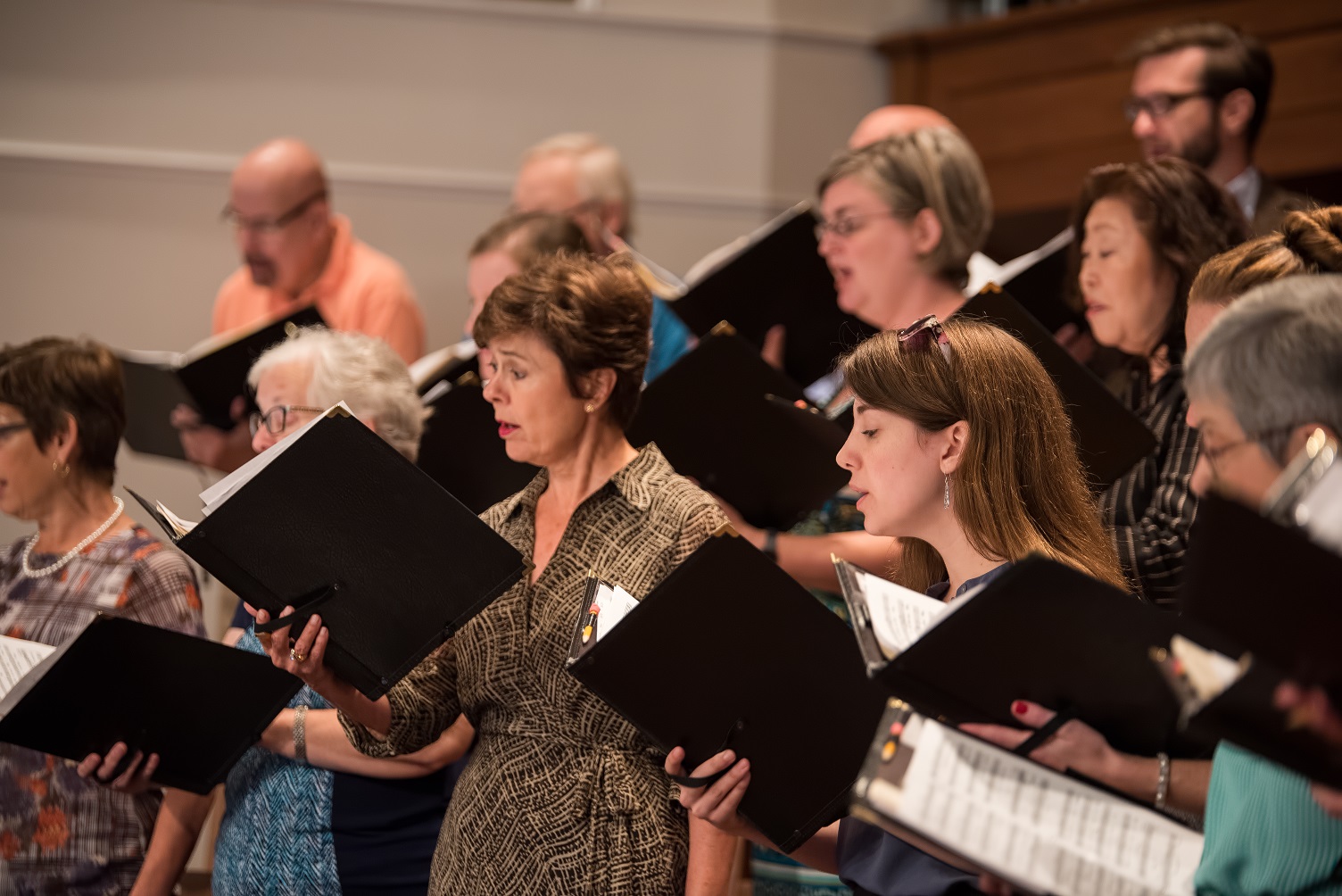 Westminster Choir
The Westminster Choir is an adult volunteer choir, leading worship music weekly for Sunday morning worship services.
Rehearsals: Thursdays, 7:30-9 PM 
Choir Members Page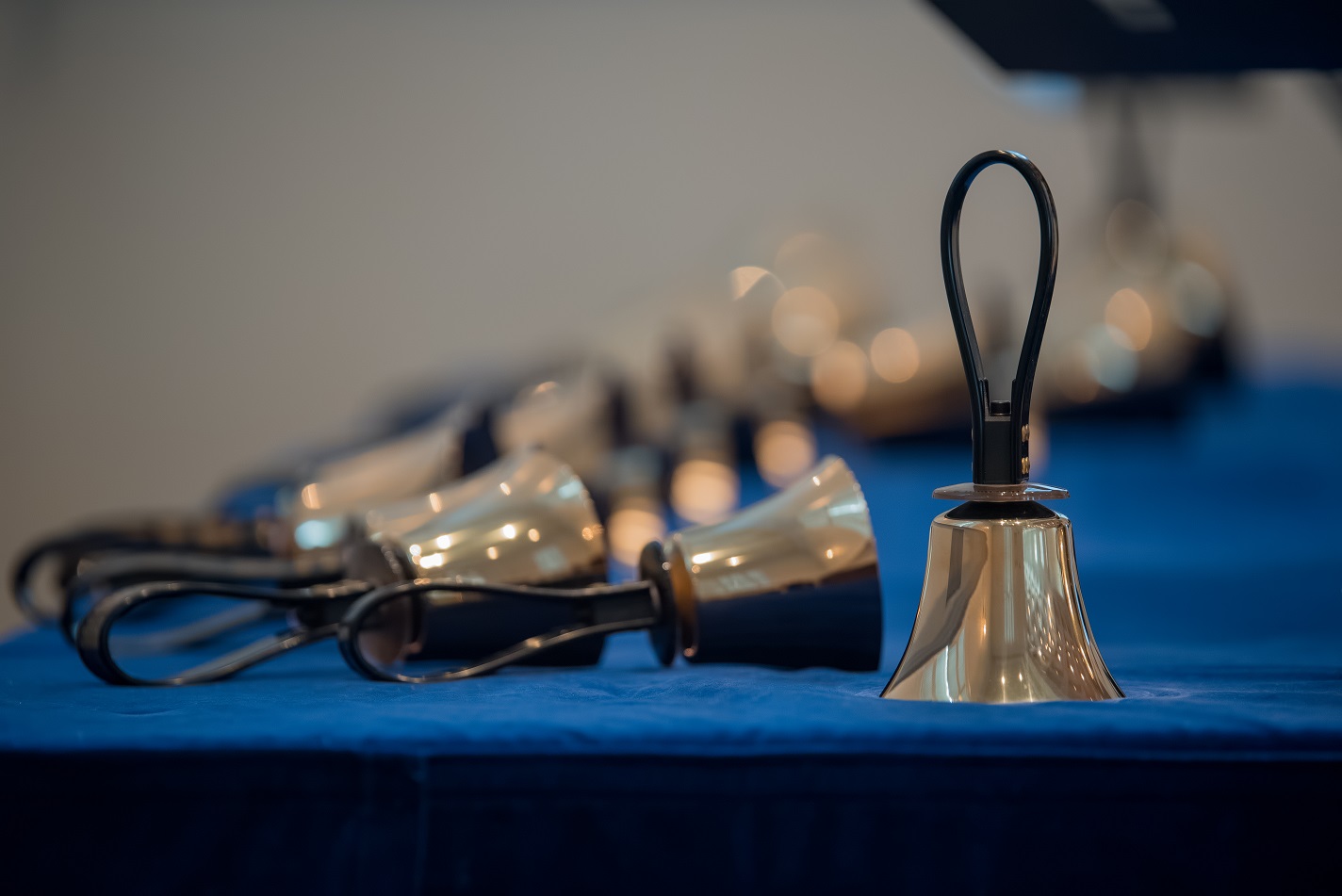 Westminster Ringers
An advanced group of adult handbell players (5 octaves Schulmerich). Plays at the 11:00 a.m. Sunday worship service 6 times a year. Currently our roster is full, but there is always a need for experienced ringers able to 'sub in' for ringers who must be absent for a rehearsal.
Rehearsals: Thursdays, 6:30–7:30 PM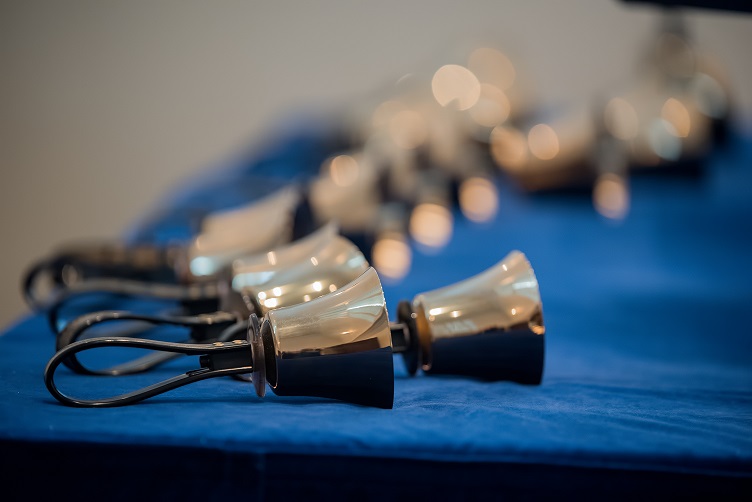 Celtic Cross Ringers
This intergenerational handbell choir is for new and learning ringers, adults and students in grade 6 or higher.  Previous experience is not required!
Rehearsals: Wednesdays, 7-8 PM

Play an Instrument?
Solo instrumentalists and small ensembles often bring music to our worship and other events. If you are interested in sharing your talent with the congregation, please be in touch with Dr. Hutchens.