Westminster is a welcoming church with a number of places for each person to connect with the faith community. For some, connection may be a quiet affair, with participation in Sunday worship, the prayer chain, or other "low-key" elements of church life. Other members may be looking for service within the church, or outreach to the community working alongside other church members. Whatever your particular expression of faith, we hope you will find Westminster a place where you will deepen your faith, grow in relationship, and find gladness as you continue your walk with God.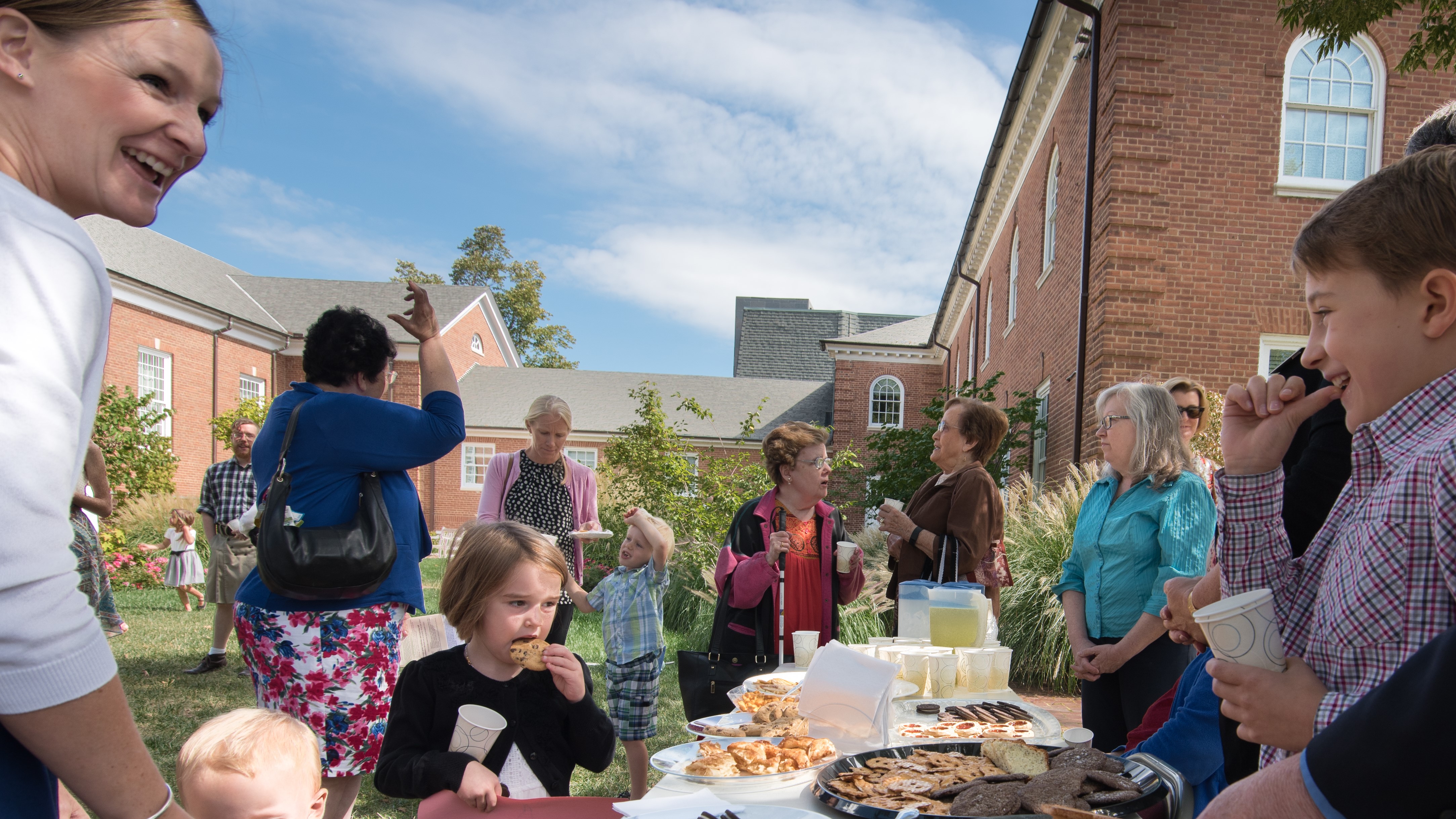 Once a month, we offer an Inquirer's Class to help you make a decision as to whether Westminster is the right fit for your spiritual journey at this time in your life. The class will be small enough for you to ask questions–please don't hesitate to ask, that is why we are here! We know that joining a church is an important decision. Once you've attended an Inquirer's Class and would like to become a member of Westminster, we ask you to then attend our New Member Class.
All classes are held in the Johnson Parlor, which is on the second (main) floor of the building, near the chapel. If you enter through the glass double doors from the parking lot behind the church, go up the brick stairs and turn right. Pass the main office and turn right again, then make an immediate left into the next hallway and go down the ramp. The Parlor is on the left, past the restrooms. Elevator access is available from the lower lobby.
We look forward to getting to know you in our time together! For more information about membership, please contact our New Member Committee, led by Melissa LoPresti and Connie Watson, at [email protected], or contact pastor Larry Hayward.
Inquirer's Class
Faith in our lives is most often understood in two ways: first, as the Christian Doctrine of "what we believe," and second, as a personal spiritual walk on which we respond to what God has done for us in Jesus Christ. In this class, we will think of both meanings of faith, and we invite you to consider your personal thoughts about faith as we discuss Presbyterian theology and doctrine, and the Christian life at Westminster Church here in Alexandria. 9:45-10:45 AM, the first Sunday of the most months during the school year.
New Member Class
Learn about activities at Westminster and the meaning of membership. You are invited to this class after attending the Inquirer's Class and you want to join Westminster! 9:45-10:45 AM, on the second Sunday of most months during the school year.
Combined Class
We also hold a combined class, containing both the Inquirer's and New Member Classes, on some Wednesdays from 7:00-9:00 PM.
New Member Sundays
If you wish to unite with the congregation of Westminster, you will meet with the Session first, and then stand before the congregation to be received into membership. During the school year, you'll meet with Session on the third Sunday of the month prior to the 11 AM worship service. (During the summer, you'll meet prior to the 10 AM service).