Children & Families
Birth-5th Grade
Advent for Families
---
Advent Supply Pick Up at Westminster
Friday, November 20, 1-5pm or Sunday, November 22, 9-10am
Included in your bags are supplies to make a family Advent Wreath, family edible manger scene and more!
Advent 1: Hope
Sunday, November 29, 10:15am
Bring your completed Advent Wreath to Zoom Sunday School.
Advent 2: Peace
Sunday, December 6, 10:15am
Bring your completed edible manger scene to Zoom Sunday School.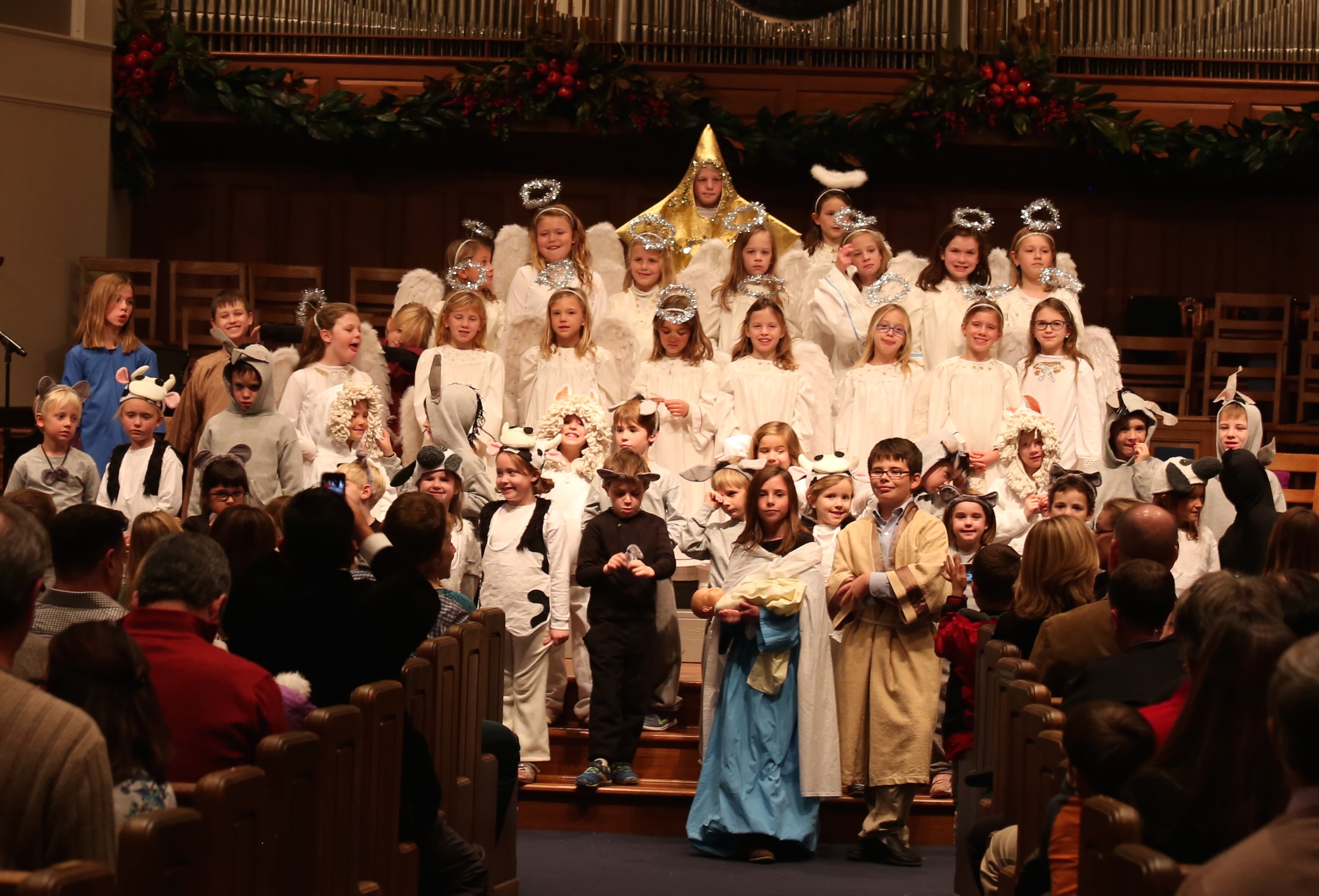 Advent 3: Joy
Outdoor Christmas Pageant!
Sunday, December 13
10am Rehearsal (for participants only); 3pm All-Church Pageant
No Zoom Sunday School
Elementary schoolers who want to participate must register by December 1
Elementary schoolers are invited to participate in the pageant; all other families are invited to watch! Both participant families and families who are watching need to register for this event.
Note: the show will go on! If we are unable to have the pageant in-person, we will hold it virtually. Stay tuned for details as the date of the pageant gets closer.
---
"Just Watching" Registration
Advent 4: Love
Sunday, December 20, 10:15am
Bring your sealed envelope to Zoom Sunday School.
Christmas Eve Services
Thursday, December 24 
On-Demand Services
Two services will be available for you to share with your family at any time on Christmas Eve: our usual family-friendly service, and a Service of Christmas Lessons and Carols with virtual choirs of kids and adults, handbells, and string quartet. The 11am in-person service will also be livestreamed.
In-Person Services (registration required)
11am | 5pm | 11pm
Simple, traditional Christmas Eve service with scripture, music, and preaching.
Regular Events for Children & Families
Sunday Mornings at Westminster
Westminster has taken Sunday School online! Join Pastor Jacob, Ms. Patty,  Ms. Molly (Associate for Children's Music) and Dr. Ben (Director of Music) at 10:15am on Sunday mornings for Zoom Sunday School. Each week, we share a Bible story, music, and art together based on a monthly theme. Once a month, we supply you with a fun bag of supplies!  To join, contact Patty Chamberlain.
New Moms' Network
Having a new baby is exciting, tiring, and at times overwhelming. To help support each other and make connections, Westminster is creating a network of current moms with preschool-aged children and younger who can "be there" for new moms during this season of life. We will pair a mom in the "network" with an expectant mom shortly before her baby is born. The network mom will text/call/email the new mom to check in, see how everything is going, and find if the Westminster community may be of any help. If you are interested in being a part of the network of current moms or would like more information, please contact Patty Chamberlain.