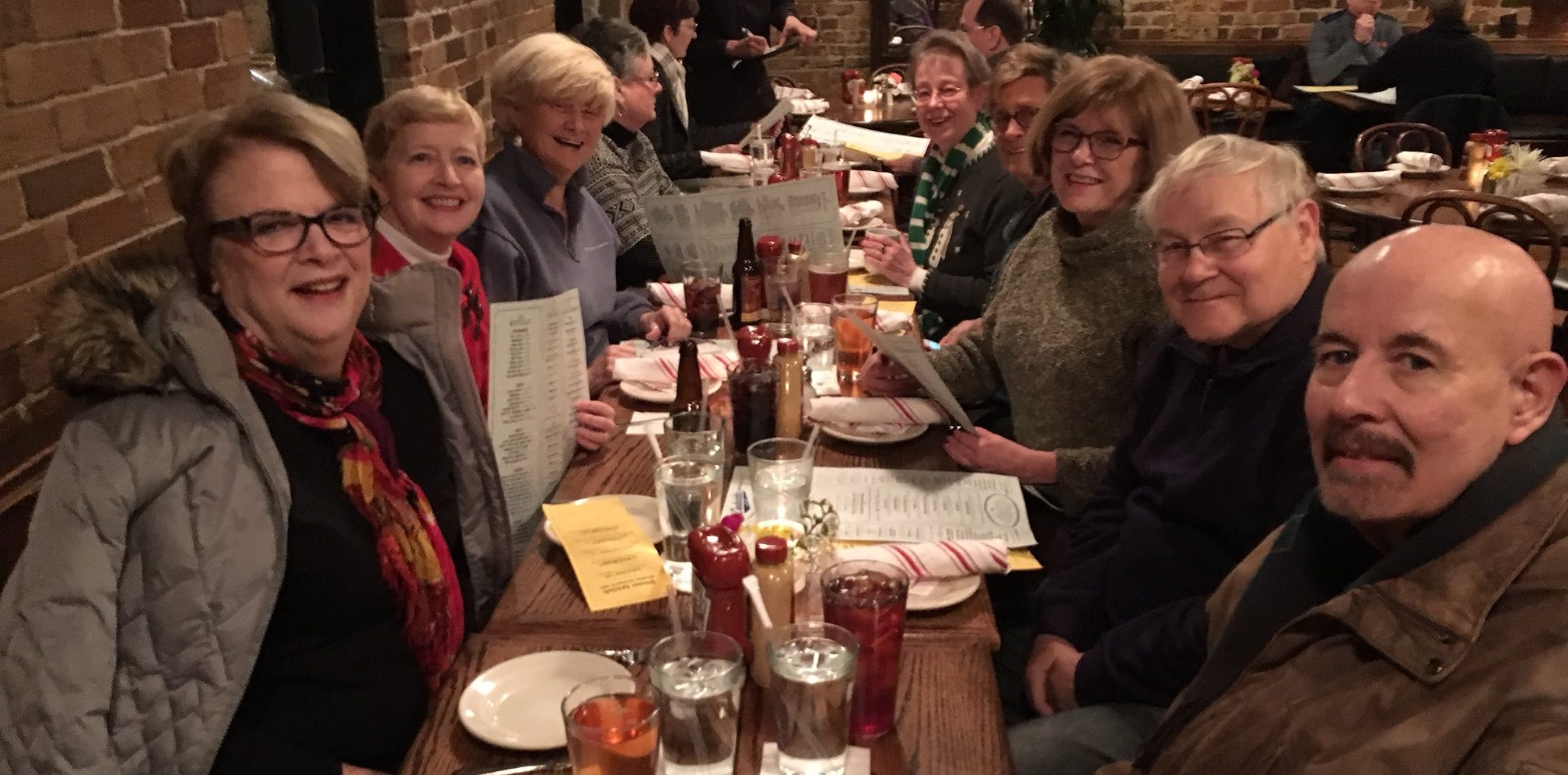 Flying Solo is a group for singles in their prime years (more or less 50 and above) belonging to the life and ministry of Westminster Presbyterian Church. The group offers single adults the opportunity for Christian fellowship, spiritual and intellectual growth, and service to others. No reservation needed for our events, unless indicated. For more information, please contact Nancy Hall Berens, Director.
Flying Solo Singles Retreat
October 11-13, 2019
Join us for a time away with God as we explore Biblical characters who chose God to guide them on their walk. Led by Westminster's Director of Seniors Pastoral Care, the Rev. Evangeline Taylor, we will examine the reasons for walking with God, what the walk requires of us, and how it can change our lives. We will delve into questions of faith, engage in conversation and prayer, and enjoy relaxation and reflection together as men and women of faith on our walk with God.
Second Monday Dine-Out
Second Monday of the month. Take the opportunity to try some moderately-priced local restaurants while enjoying a good conversation! Carpool from church at 7 PM or meet there at 7:15.
Fourth Tuesday Potluck & Service Project
We gather each month for a casual potluck dinner and to make sandwiches for the Bag Lunch project. Please bring a salad, entree or dessert to share. 7 PM in the Johnson Parlor.
Christ-Centered Chair Yoga
Continue our practice of gentle chair yoga with Westminster member Kay Sidahmed. Kay's approach to yoga is Christ-centered and includes prayer, scripture, and meditative breathing and poses. Certain Mondays, 7:15 PM in Haverkamp Room.
Book Group
The Book Group meets four times a year to discuss works of fiction and non-fiction (alternating quarterly) that help us reflect on our faith and our world. Mondays from 7-9 PM. Location information by email from Nancy Hall Berens.