I do think if we're going to move forward, to unite the country, I think a generosity of spirit is the answer, and with people who you don't agree with on particular issues. I think a generosity of spirit also includes humility about yourself.John C. Danforth
You're invited to develop new perspectives and learn new ways to live a life of faith through our Adult Formation classes. Each class has been designed to help us explore humility and generosity of spirit through our common threads and shared humanity towards living the gospel. Each Sunday morning will challenge us to think about what we might agree and disagree with and to think about our own faith perspectives in relation to other points of view.
Deepen your own spirit of generosity as you attend our adult formation programs, calling us all to live out the Gospel in each of our lives. It is the common threads of our shared humanity that humbles us and moves us forward toward a generosity of spirit. All classes on Sunday mornings at 9:45 AM in Haverkamp Room.
Life on the Gaza Border
Amir Tibon & Miri Bernovsky
January 5
What is it like to live your life inside an active war zone? How do people raise families under the constant threat of rockets? And is there any hope for a better future for the millions of people living in Gaza, one of the most troubled areas in the world?  Miri and Amir Tibon, our guest speakers from Israel, will return to Westminster for a very personal presentation and discussion about the place they call home: Kibbutz Nahal Oz, the closest place in Israel to the Gaza Strip. They will talk about daily life in the shadow of an ongoing conflict, about the human price paid by people on both sides of the border, and about ways to overcome the current situation.  Come to hear about their life in one of the most beautiful, but also most tense, areas of Israel.
 Miri, an "Israel emissary," is working at the nearby Agudas Achim synagogue and is in charge of all Israel-related programs and education at the synagogue, working on behalf of the Jewish Agency.  A clinical social worker before moving to the United States, she worked with foster families in southern Israel, mainly from the Arab-Israeli community. Miri has a B.A. in Social Work, Hebrew University of Jerusalem, and an M.A., Tel Aviv Univ. 
Amir, a Washington correspondent for Haaretz, a leading Israeli newspaper, is in charge of covering the U.S.-Israel relationship and the American Jewish community. His writing on Israel and the Middle East has appeared in leading U.S. publications including The Atlantic, Foreign Affairs, The New Yorker and others. He is the co-author of "The Last Palestinian," a biography of Palestinian President Mahmoud Abbas, published in 2017.
Miri and Amir have been living in Alexandria since 2017, and will be returning to Israel at the end of this year.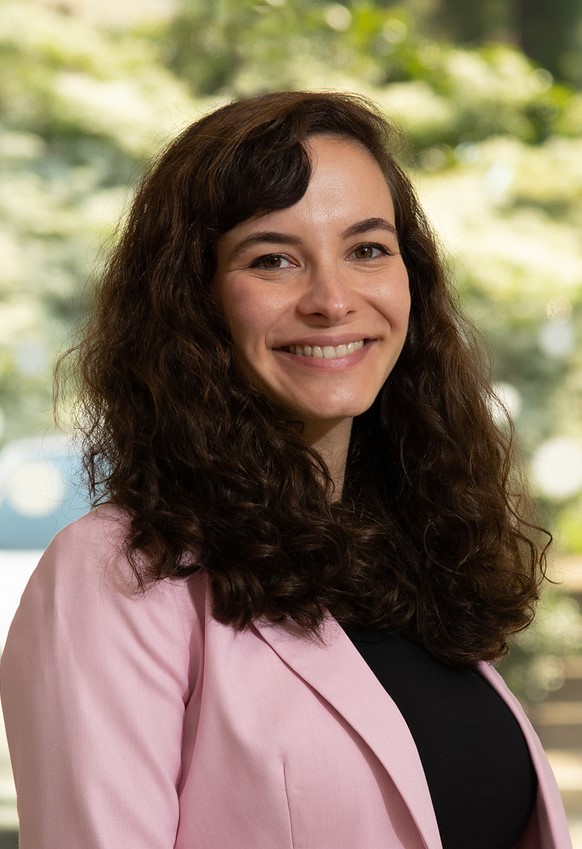 The Israeli Secular View of the Bible
Miri Bernovsky
January 12
Miri will present how the Bible is taught in secular schools in Israel, and how many secular Jews in Israel view the Old Testament – not only as a religious book, but also as a unique historical and cultural document. We will focus on an event from the "recent" past of the Jewish people: the biblical story of King David and his son Absalom, who tested his father's hold on power.
By reading and discussing this fascinating story in small groups, we will be able to address current news stories from our own day and age, and ethical and moral questions that were relevant 3000 years ago – and remain just as relevant in our own times. Are there any moral boundaries in the fight for political power? What makes a ruling government legitimate? And should the family of those who hold power be exempt from the rules that apply to others? This discussion will give participants a small taste of how biblical stories are often taught in secular schools in Israel, through a modern-day perspective.
The #MeToo Reckoning
Rev. Ruth Everhart
January 19
Ruth Everhart, author, speaker, pastor for more than twenty PC(USA) churches will talk about her recent book, The #MeToo Reckoning: Facing the Church's Complicity in Sexual Abuse & Misconduct. Publisher's Weekly recently said of Ruth's book, "Each chapter focuses on a particular issue (patriarchy, purity, culture, and clericalism) that leads to complicity with institutional sexual abuse, and features relevant to contemporary and biblical stories." Ruth argues that "we must examine the system that allows predators to thrive and hide" and calls "churches to develop formal systems for victims or witnesses of abuse to come forward." As pastor and survivor, Ruth can shine a light on abuse and tell stories highlighting damage done to individuals, families and communities that gives hope for change and deliverance from more violence. Ruth's new book will be available for $15 (check or exact cash.)
Biblical Fracking: Midrash for the Modern Christian
Rev. Frank Wade
January 26, February 9, 16 & 23
Rev. Frank Wade, former interim dean of the Washington National Cathedral and rector of St. Alban's Episcopal Church, will lead this four-Sunday series. The ancient Jewish practice of 'midrash' (to enquire, to seek) is a unique way to explore the common threads of the humanity we share with our biblical ancestors.  Christianity has not fully claimed the harvest midrash provides. Frank Wade's latest book is an attempt to reclaim that part of our religious heritage. Most of us have never met, much less learned from, the wives of Moses and Peter, Paul's sister, Jesus' brothers or the man behind the dark story of Judas. This forum series will talk of the practice of midrash and its access to some of the people found on the Bible's edges. 
Kairos Prison Ministry
WPC member Curt Powell
February 2
Curt and and his team will be speaking on the Kairos Prison Ministry he chairs for Sussex I State Prison. The session will include an overview of the program, how we at WPC can help, open discussion and powerful testimony from a former inmate whose life was turned around by finding Christ through Kairos.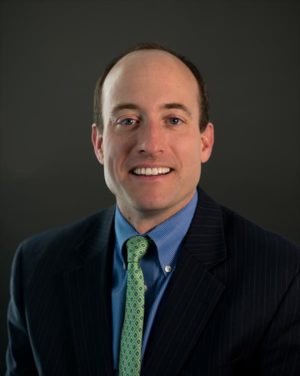 The "I" in Institutes: Our Pilgrimage with Calvin
Rev. Patrick Hunnicutt
March 1, 8 & 15
This class will engage John Calvin's Institutes of the Christian Religion, that lengthy and often argumentative exposition of our faith by our tradition's seminal theologian and leader. Join us as Patrick reflects on his pilgrimage of reading and reflection and shares some of the inspirations and astonishments he encountered along the way. Come to discover how this book, so foundational to our historically held beliefs, can challenge and re-orient our contemporary faith, opening us to a more grounded and wonder-filled living of the gospel today.
A Preacher, a Store, and a Church
WPC member Fowler West
March 22
Fowler will share the story of a preacher long ago who built a church, brick by brick, and talk about how he, Fowler, became a part of this effort of great achievement by one good man.  Dan was a man of God and his aging cornerstone reads: I was glad when they said unto me, let us go into the house of the Lord. Retired from more than 20 years public service on Capitol Hill working on major agricultural conservation, rural development, nutrition and foreign food aid programs, Fowler has served as a commissioner at US Commodity Futures Trading Commission and Executive Director of the North American Securities Administrators Association before joining various law firms.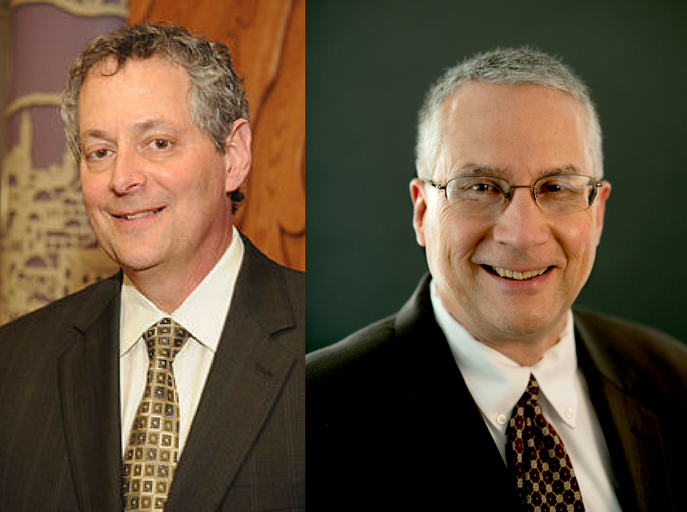 Reflections on the Holy Land
Rev. Larry Hayward and Rabbi Jack Moline
April 19 & 26
Fresh back from their third trip to the Holy Land together, Pastor Larry & Rabbi Jack always have more to process than their busy schedules allow. Whether or not you traveled with them to the Holy Land, come discover what they learned from the trip and from each other. They will offer reflections on their interfaith travel, all things Jewish and Christian, and life in general. And there just might be some other travelers who'll share their points of view. For those of you who might be new, their classes together are often affectionately called the "Jack and Larry Show." 
Jesus' Suffering, Christian Theology, and Judaism
Dr. Matthew D. Taylor
May 3, 10, 17 & 24
Christians have spent two thousand years of ruminating on the New Testament accounts of the suffering of Jesus on the cross. While these "passion" stories about Jesus hold deep meaning for Christians, they have also historically been a central element in Christianity's troubled relationship with Judaism, with Christians frequently interpreting the biblical stories in ways that detach Jesus from his first-century Jewish identity and blame "the Jews" as a people for killing Jesus. The goal of this series is to revisit these stories of Jesus' suffering to discover the distinct ways that different biblical authors frame and understand the suffering of Jesus, all with a sensitivity to what is at stake in Jewish-Christian relations around these texts.
Dr. Taylor is Protestant Scholar at The Institute for Islamic, Christian, and Jewish Studies in Baltimore and part of the Reformed Institute of Metropolitan Washington's company of teachers. He holds a Ph.D. in Islam and Christianity from Georgetown.