Christmas Eve Services
Online & In-Person on Thursday, December 24, 2020
---
Worship Online: Livestream and On Demand
---
On Demand
Two services are available here for you to share with your family at any time on Christmas Eve or after: our usual children & families service (25 minutes long), and a Service of Christmas Lessons and Carols with virtual choirs of kids and adults and string quartet (one hour).
Children & Family Service
---
A Service of Lessons and Carols
---
Livestream at 11am (Prelude begins at 10:45am)
The 11am in-person service will be livestreamed; watch it live or anytime after. With Rev. Larry Hayward, preaching; Rev. Jacob Bolton, liturgist; and Cambria Van de Vaarst, harp.
---
Worship In-Person
A simple, traditional Christmas Eve service at 11am, 5pm and 11pm. Services limited to 25 persons; registration required. Registration for in-person services has closed.
The Longest Night
Monday, December 21, 2020
---
For many, the Christmas season is a particularly difficult one. On this shortest of days, we will worship and reflect on what it means to dwell in the darkness of night. Together we will lift up our whole selves to the Lord, asking that God's light would shine in our darkest places.
2-4pm: The sanctuary is open for prayer and reflection 
Our prayers will be guided with music, scripture, and silence. Advance reservation not necessary. All attendees will be asked to sign our risk acknowledgement form upon arrival.
7:30pm: Worship on Zoom led by Rev. Patrick Hunnicutt, Rev. Evangeline Taylor, and Lauren Beyea, cantor

---
To join by telephone, please call (301) 715-8592 at the time of the service. When prompted, enter the meeting ID: 965 2114 5611, followed by the # key.

Virtual Alternative Giving Bazaar
Weeks of Sunday, December 6 & Sunday, December 13, 2020
---
In a time of pandemic, agencies near and far have faced challenges with sustaining and delivering services. We are thrilled that Westminster can provide an opportunity for members and guests to encounter, connect with, and support the agencies and projects supported by our local, national and international missions committees. One such project, our ministry with the children of the United Orphanage and Academy in Kenya, relies heavily on these gifts to provide education and shelter in these challenging times.
This year, our partner agencies have provided short videos about their services along with specific ways the gifts of the bazaar will support their work.
Visit the Alternative Giving Bazaar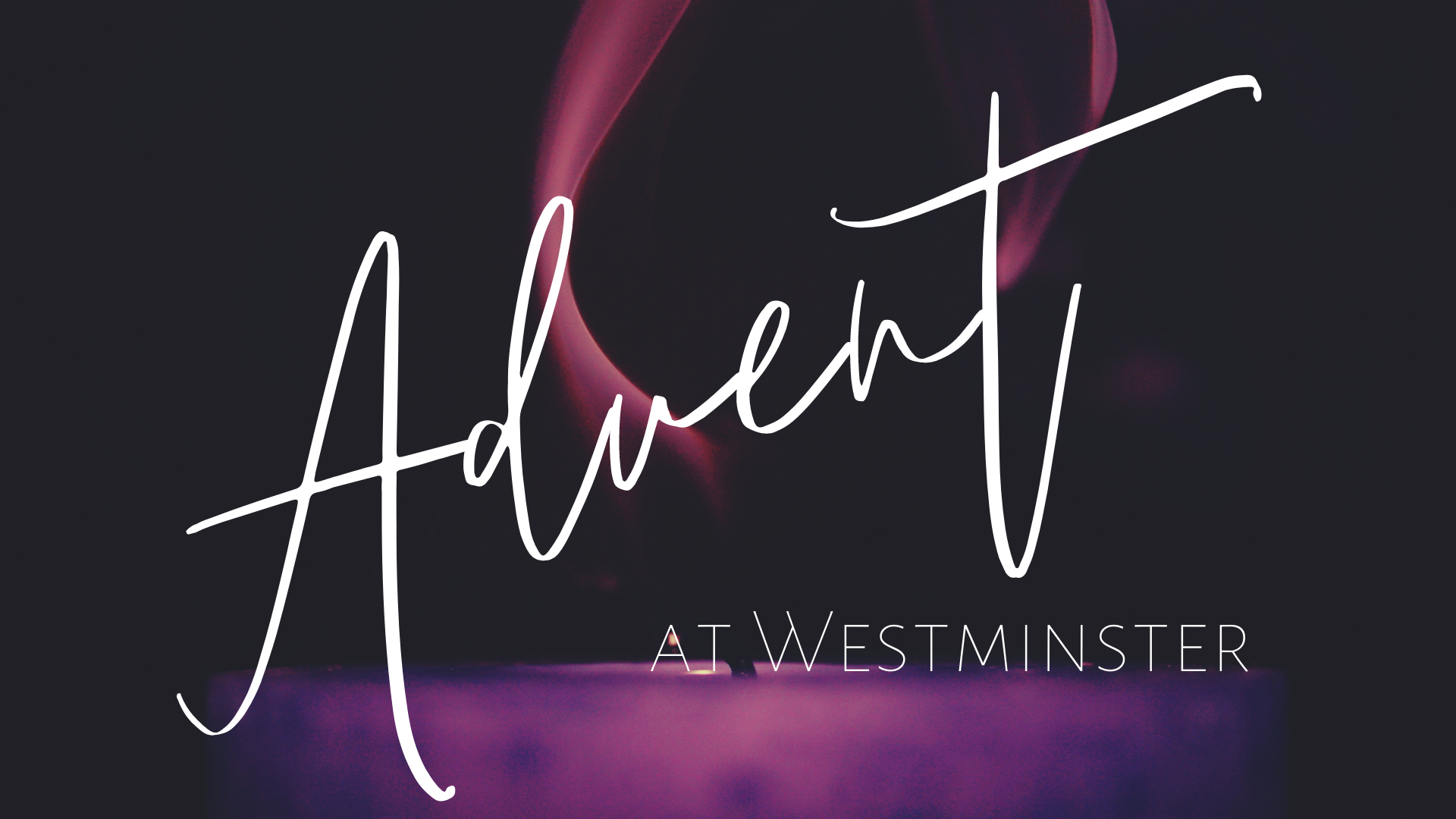 Advent Devotional
Online Sundays in Advent, beginning November 29, 2020
---
Each Sunday in Advent, we encourage you to use this weekly devotional to prepare for the celebration of Christ's coming into the world. Written by the staff and members of Westminster, experience Advent through Scripture, song, art, mission, and prayer. Click below to view the devotional or sign up to get it on Sunday mornings by email.
Advent Lessons and Carols
Sunday, December 6, 2020
---
In Case You Missed It - Recording Available
We will tell again the story of the prophets of Israel and how they foretold that God would visit and redeem the waiting people. Featuring a virtual choir of children and adults, the Westminster Ringers, and Monticello String Quartet.
---
Christmas Flowers Mission Project
Make your dedication by Monday, December 14
---
Honor or memorialize loved ones with a dedication to the Christmas Flowers Mission Project. In addition to providing flowers in the Sanctuary, donations will support Community Lodgings, a local organization that lifts families from homelessness and instability to independence and self-sufficiency through Transitional Housing, Affordable Housing, and Youth Education programs. No minimum/maximum donation required. Make your dedication below by Monday, December 14. Payment can be made online or by check; please mark your payment for "Christmas Flowers."
Christmas Joy Offering
Support the PC(USA)'s Special Christmas Offering
---
This PC(USA) Offering is shared by the Assistance Program of the Board of Pensions, which provides critical assistance to Presbyterian church workers and their families; and Presbyterian-affiliated racial ethnic schools and colleges, which enable students to develop their gifts and find their calling. Remember our support to these two vital services as we seek to honor every child of God this Christmas season. Donations can be given online or by check; please mark your payment for "Christmas Joy Offering."