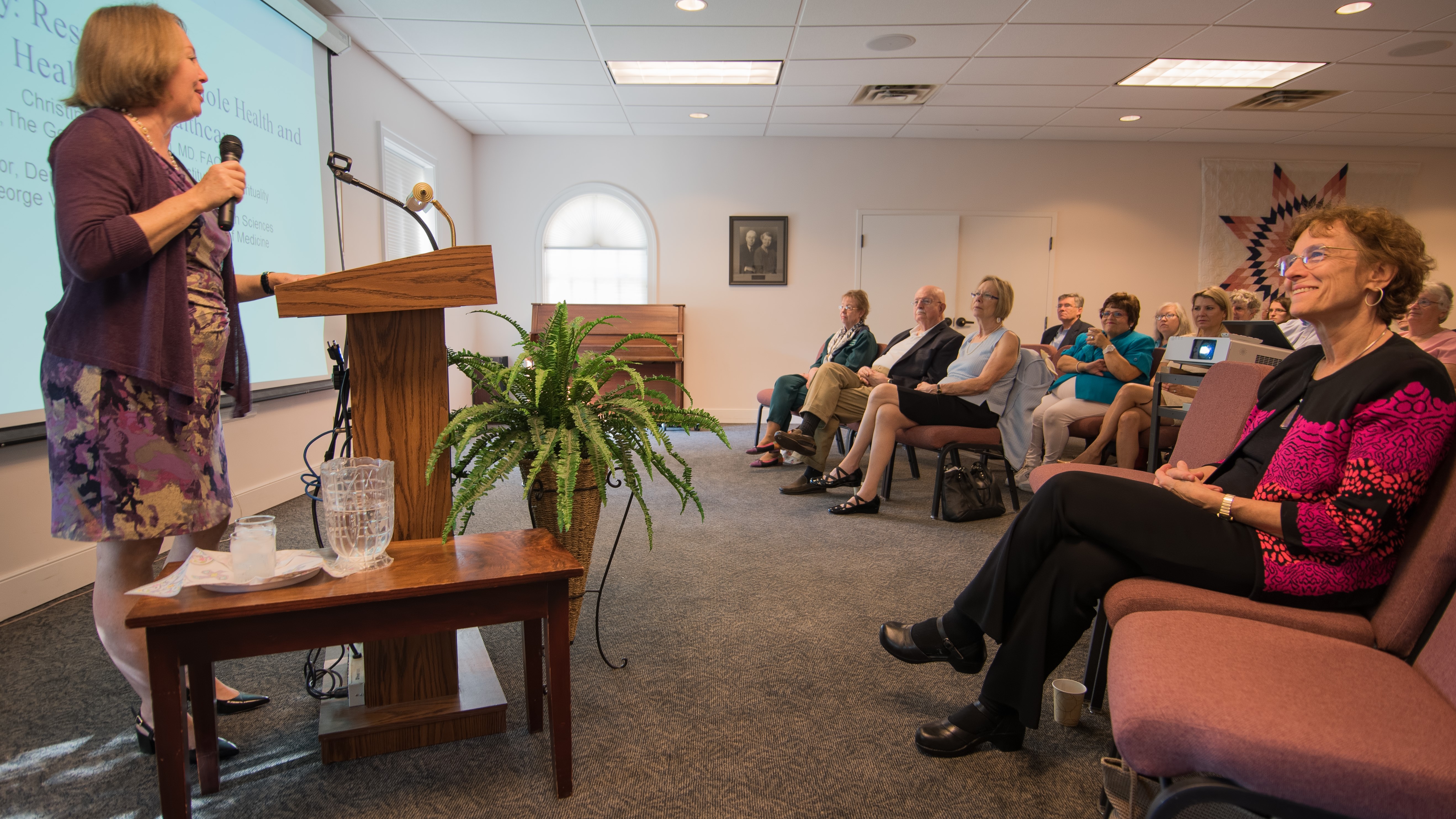 Do you want to grow in your understanding of the foundational and significant elements of your faith? Do you want to challenge yourself and your faith with new questions and new thinking? Come with us as we explore biblical study, spiritual formation, current events, and health and wholeness in our Adult Formation classes.
For more information, contact Amey Upton, Director.
---
Common Threads of Shared Humanity: Living the Gospel
Sunday Morning Adult Formation 2019-2020
Develop new perspectives and learn new ways to live a life of faith through our Adult Formation classes. Each class has been designed to help us explore humility and generosity of spirit through our common threads and shared humanity towards living the gospel. Each Sunday morning will challenge us to think about what we might agree and disagree with and to think about our own faith perspectives in relation to other points of view.
Recordings are available on the WPC adult ed podcast! Click below to listen:
The Great Divorce
Sunday, February 2, 2020 with the Shakespeare Theatre Company
The Great Divorce is a mesmerizing fantasy about heaven, hell and the choice between them. Four actors portraying 22 characters take a strange bus trip from hell to the outskirts of heaven where they are given an opportunity to stay . . . or return to hell. The choice proves to be much more challenging than imagined.
A light lunch will be held for theater goers in the Haverkamp Room following worship; the play begins at 3PM. Carpools will be formed at lunch.
Reservation for this event is now closed.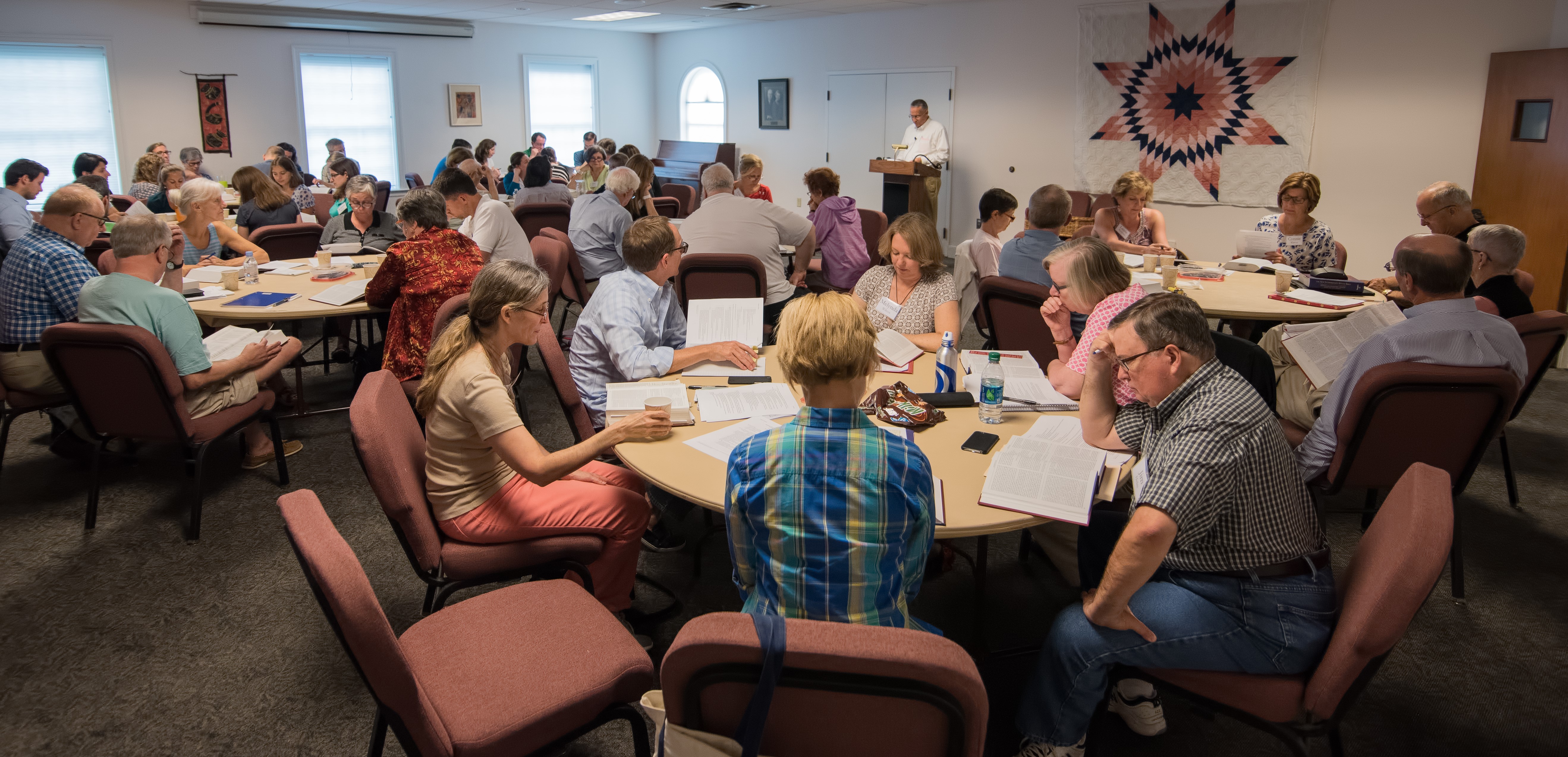 Old and New Testament Classes
September 2019-April 2020
Sunday mornings: New Testament
Wednesday mornings: Old Testament
Pastor Larry Hayward leads these in-depth courses focused on reading the Bible. In the class, you will read the entire Testament, learning the basic content of the book and exploring the text in detail. Together with the class, you'll reflect on how those texts and the Bible as a whole impact our faith and life. Learn what it means to say the Bible has "authority," is "inspired," is the "word of God," and is the "unique and authoritative witness to Christ."
---
Join the Adult Formation Team!
It takes a vital community to plan our Adult Formation classes and programs. The Adult Formation team explores many options and together we choose topics, formats, and programs that challenge us to question and explore our faith and to grow in the love of Christ. Many hands are required to continue our high quality adult education. I invite you to join us in planning and brainstorming! Call or email Amey Upton to see how you might be able to help.
Reformed Institute Programs
The Reformed Institute was created in 2003 to address a growing need among Presbyterian churches in the Washington DC area to celebrate, support and enhance understanding of the Reformed (Presbyterian) heritage. AS a member church, Westminster and our members often participate in Reformed Institute programs and events. For more information, please visit reformedinstitute.org or contact Mary Hill, Program Coordinator for the Reformed Institute, at [email protected].
Register at the Reformed Institute Website